Postcard 2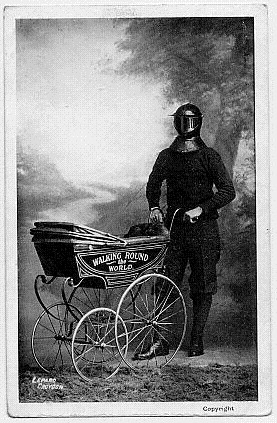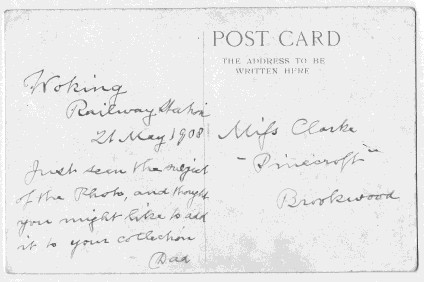 This postcard shows Harry in his mask (without the banner). The pram is the original one with solid wheels and thick spokes. This picture leads me to wonder if Harry might also have changed his helmet during the journey? It appears (to me) that the helemt here is different to one in other photos (available on this site). What do you think?

The message on the reverse of the postcard reads, "Woking Railway Station 21 May 1908. Just seen the subject of the photo, and thought you might like to add it to your collection. Dad"


Thanks to Linda Culm for supplying the images of this postcard.
---